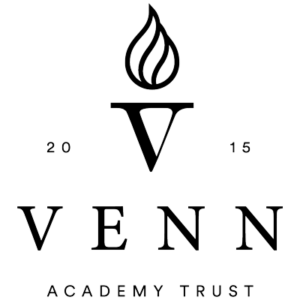 A Venn Academy Trust School
– Together we will…
Venn is a pioneering academy trust, committed to building educational environments where all pupils are inspired to become lifelong learners who achieve the very highest standards possible.

Collaborating with all partners, the Trust works with its unique settings to create world class learning experiences for all.
Registered address:

The Venn Building,
Venn Boulevard Centre,
172 Boulevard,
Hull, HU3 3EL.
A charitable company limited by guarantee registered in England & Wales (company number: 09662303).
Welcome to
Griffin Primary School
At Griffin we put learning at the heart of all the things we do.
We encourage children to achieve the best they can across the curriculum and we will provide a rich and balanced curriculum supported by a wide range of extra-curricular activities.
We strive to provide a calm and stimulating environment where good behaviour and mutual respect is modelled by everyone and everyone is valued.
Our aim is for our children to be confident, caring resilient and inquisitive, who believe in themselves and their own abilities. We will encourage children to work hard so they will achieve their personal goals throughout their life and they succeed in the 21st century and become successful members of the community.
I hope you enjoy finding out about our school by browsing our website. Visits to our school are encouraged and warmly welcomed; we would be delighted to show you around our wonderful school.
Miss Louise Pitts
Head of School
Information for parents & carers:
My favourite lesson at school is English. I can let my imagination run wild!
The best thing about school is seeing my friends and the teachers.
I like school because we do lots of fun activities!
I love doing our Thursday activities. They're fun and teach me something new.
It is really easy to make new friends. That is an amazing thing about this School!
I love doing sports at Griffin. It keeps me fit and healthy!